ABOUT US
Aslanlar Metal Sanayi is one of the leading organizations operating in the water heating industry with the solar since 1980. It has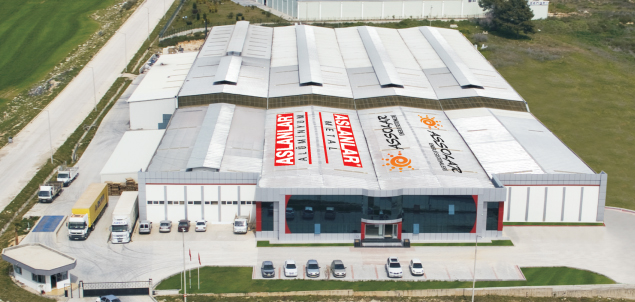 achieved stability in quality by starting to manufacture aluminum profile within its own body, which it has needed as from the year 1990 and delivers the products to the customer with widespread dealer network in Turkey.
Not only that, Aslanlar Metal Sanayi has realized a more new investment for the purpose of filling the gap in the industry of Solar Collector. At the end of 2003, it has incorporated in the plant having a covered area of 5,000 m2 located on the road of Ceyhan and hit the headlines. Raw material for aluminum profiles needed during the production phase is manufactured in the new facility, by establishing a new facility consisting of 35.000 m2 open area and 15.000 m2 covered area in the Organized Industrial Zone of Adana in order to meet the increasing demand in 2004. Aslanlar Metal Sanayi continues to invest by following closely by developing technology.
Aslanlar Metal Sanayi has realized the production of PVC doors and Windows with Winas brand as of the year 2008. It aims to release Winas brand to Turkey and the world in PVC door and window industry.
Aslanlar Metal Sanayi has adopted the principle of quality and is an organization with the technological infrastructure and expert staff. For this purpose, Aslanlar Metal Sanayi which converts continuously earnings into investment creates new employments and moves towards becoming a brand around the country, by growing each passing day.
Aslanlar Metal Sanayi reaches with a wide dealer network and sales organization to every point of Turkey. Our company becoming conscious of quality and environmental values since its establishment continues to work in this awareness.